UTK1.3 Questions & Reading

Application & Reflection Questions:
How have you viewed the exodus story before, and what new insight, or alteration of your perception of this story has taken place through this lecture? Share previous perceptions of the story. Describe what has been new.
How does the exodus as kingdom event reveal the nature of Yahweh? What is the revealed nature of Israel's God, not only in the divine name, but the entire story? Has this revelation of God altered or expanded your understanding of God?
What is the relationship between the kingdom and the covenant? In order to discuss this question, ensure that you cover the historical connection, of how the one led to the other, and the historical context of Ancient Near Eastern suzerainty treaties for the origin of this relationship. Note, this latter aspect will arise in more detail in the next session.
Discuss the relationship between the exodus/kingdom event and the coming of the kingdom through Jesus Christ. What parallels can you see?
We'd love you to drop your thoughts & feedback in the comments, and chat with others doing this course.



Learning Objectives:
As a result of this session you should be able to:
Understand the Kingdom of God as the primary message and mission of Jesus.
Place this message in the context of Old Testament expectation.
View the Exodus Event as the primary archetypal event of the Kingdom.
Place the Kingdom event in the Exodus in the context of the Sinai Covenant and Journey to the Promised Land.



Reading Resources:
Breakthrough: Discovering the Kingdom, 5th Edition Derek Morphew.
[Course textbook further reading plan: pages 7-21, namely Introduction and Pictures of the Kingdom to "The Kingdom Confession".]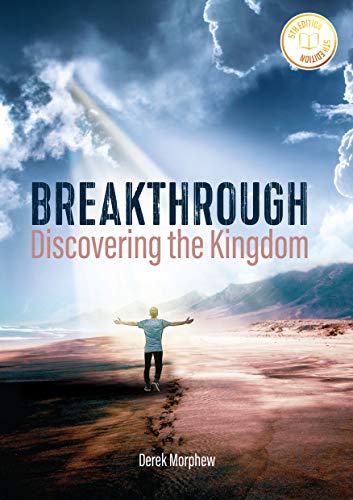 Click the link above for full details of this book on Amazon.com.
Complete and Continue